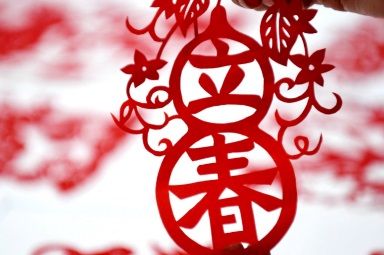 Newsletter-Spring 2022
It has been more than two years since pandemic COVID-19 outbreak. Recently, the shocking war between Ukraine and Russia happened. Both Russia and Ukraine have rich minerals resources and play inevitable roles in global supply chain for these minerals. The outbreak of war between the two countries have definitely worsened the impact to the supply chain for electronic industry. How to prevent supply chain of all raw materials from shortage and to deliver customers' orders on schedule have repeatedly tested the survival of enterprises.
---
01 Mar, 2022
★FIRSTOHM e-commerce
The flow of online transactions are getting hot due to the epidemic, FIRSTOHM's products can also be purchased through the e-commerce platform, and FIRSTOHM wish to service more customers by way of online sales. The URL are as follows:
Allchips, https://www.allchips.com
ICDEAL, https://www.icdeal.com
Sekorm, https://www.sekorm.com
Hqchip, https://www.hqchip.com
SZLCSC, https://www.szlcsc.com
★ Carbon or ceramic composition resistors
Alternative Parts
If you consider the in-circuit performance attainable by using carbon or ceramic composition resistors that could handle high surges, peak power or energy - example applications included power charging/ discharging, inrush current limiting, RC Snubbers, High Voltage Power Supplies, etc.
The Firstohm SSR Series is currently offered with the lead-time of only 8~10 weeks - while the unit price is significantly more cost-effective compared to carbon or ceramic composition resistors. Ex : The Ohmite OX/OY Series is available in two power ratings:
• OX Series - 1W Ceramic Composition Resistor
• OY Series - 2W Ceramic Composition Resistor
The SSR resistor is available from 1W~3W @70DegC, 400V and with a Max Permissible Surge Voltage of 25KV and can be considered as a replacement to the OHMITE OX/OY Series.
★ Application of Pre-Charge Resistor
Before the core device of the electric vehicle is powered on, the voltage at both ends is zero, which is equivalent to a short circuit at the moment of power-on, resulting in a large charging current, which can easily cause damage to the power device. Therefore, it is necessary to connect a pre-charge resistor in series in the charging circuit during the pre-charge process to limit the amount of the pre-charge current.
From market, the commonly used pre-charge resistors included Aluminum Housed Power Resistors, Cement Resistors and High-Power Through Hole Wirewound Resistors, etc.
FIRSTOHM SWM series are SMD Wirewound Resistor, it possesses advantages such as smaller size, SMD type and multi-national patents with a high reliability in anti-surge characteristics, which are very suitable for pre-charge applications.
Refer to below case study, the capacitance value is 100 mF. If input voltage is supplied 60V, pre-charge resistance is 22 ohm, the voltage changing time is 1.1 second, the maximum power reach 163.64W, therefore, when high voltage source connect to capacitor, it is requested to limit surge current, in order to avoid electric impact to the other components.

※Test Result : Passed !

a.) Test Conditions:
Ambient temperature : 25℃
Pre-Charging RES. : SWM200,22R,5% *4PCS
Input Voltage : 60VDC
Capacitor : 100 mF
Charge/Discharge : Charging time @5 Sec. / Discharging time@55 Sec.
Number of switching : 1,000
τ=RC/2= (22Ω*100mF) /2 =1.1 Sec.
E=1/2CV2 =1/2(100mF) (60V)2=180J
b.) Evaluated circuit
Download

Related Products

SWM200J20R0TKZTR2K0

Anti-Surge Wirewound MELF Resistor 2W 20ohm 5% is designed by winding Nichrome wire around the superior ceramic rod, it can operates in high temperature...

Details

Add to cart

SWM200J24R0TKZTR2K0

Anti-Surge Wirewound MELF Resistor 2W 24ohm 5% is designed by winding Nichrome wire around the superior ceramic rod, it can operates in high temperature...

Details

Add to cart

SWM200J30R0TKZTR2K0

Anti-Surge Wirewound MELF Resistor 2W 30ohm 5% is designed by winding Nichrome wire around the superior ceramic rod, it can operates in high temperature...

Details

Add to cart